Actor Seth Gandrud
Westfield Entertainment
Actor Seth Gandrud is an experienced actor who works very hard mastering his art in the entertainment business. The one thing I find most interesting with his work is he gives so much to his role never missing a beat. His emotions and expressions portraying a character in a film are so believable showing he puts his heart and soul into his role. Though he has a style of his own I can see him following the acting ranks and ability's of the late Patrick Swayze and similarity's to a young Jan Michael Vincent from the Air Wolf series, and Big Wednesday. Seth Gandrud is someone you should take a look at and keep a close eye on his acting career.
Actor Seth Gandrud
Seth Gandrud Demo Reel
Below are a couple trailers Seth Gandrud has been in.
Orchid Tao : Actor ("Ann") / Executive Producer / Writer
Seth Gandrud: Actor ("Sean") / Writer
Jen D'Amore: Writer / Director / Editor / Artist
Matt De Jesus: Post Production Supervisor / Editor
Jeanette Rocha: Director of Photography
Dave Galowitch: AP / AD / Writer / 2nd Camera / Set
Leland Chapin: AD / Writer / Sound Operator / Set /Artist
Kim Hagey: Composer / Sound Operator / Set
Lauri Hammond: Production Assistant
B
y Jay Todd with Actor Seth Gandrud
Director: Jay Todd
DP-Joel Kaye
Editor:Steve Forner
Post House:Bonch
Composer: Joel Catalan
Sound Affects: Straighttosound.com
Seth Gandrud

A few movies Seth Gandrud has been in.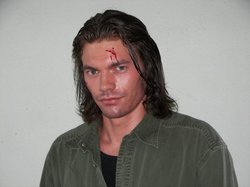 The Crypt- Cast Commentary
Cast Commentary
Cast Commentary with Director Craig McMahon alongside actors Sarah Oh, Mike Ranallo, Abra May and Seth Gandrud.
Seth Gandrud
© Copyright