Brianna Tam
Westfield Entertainment
Brianna Tam
Electric cellist, classical cellist, and composer Brianna Tam is known for her riveting one-woman shows, as well as her symphonic, yet contemporary compositions. Her compositions have been featured in award-winning films, and she has recently been featured as a performer in a 2021 TEDx conference.
With a background in classical cello, Brianna attended Oberlin Conservatory for three semesters before dropping out in search of a more meaningful path. While waiting for her electric cello and composition career to gain momentum, Brianna served as Principal of the Spartanburg Philharmonic, and Assistant Principal of the Fayetteville Symphony.
With a love for travel and adventure, Brianna now ventures throughout the Southeast, sharing her electric cello set with a wide variety of venues, and writing and recording in her (portable) home studio. Her cat, Gnocchi, accompanies her along her journey.
You will also be able to listen to Brianna Tam playing music throughout the new science fiction movie Oregonda.
HUMAN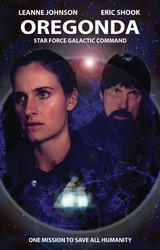 Westfield Entertainment