Lost on Mars movie review.
Lost on Mars
This is a movie review of Lost On Mars that was written in 2002 from "ZIGGY'S VIDEO RELM" The website is no longer on the internet except for a few reviews still circulating. It was one of the best websites out there doing movie reviews at the time. Please allow time for page to load.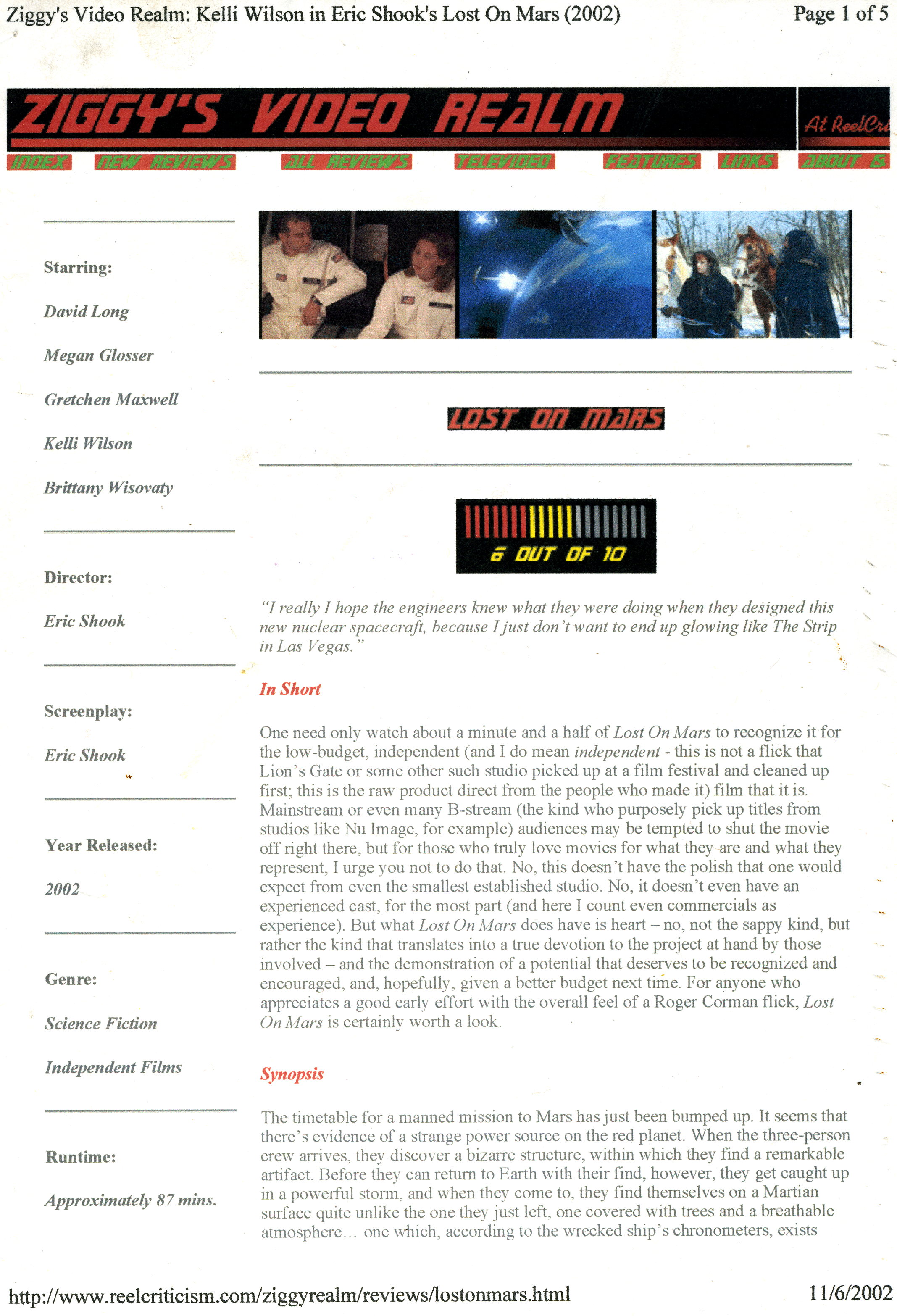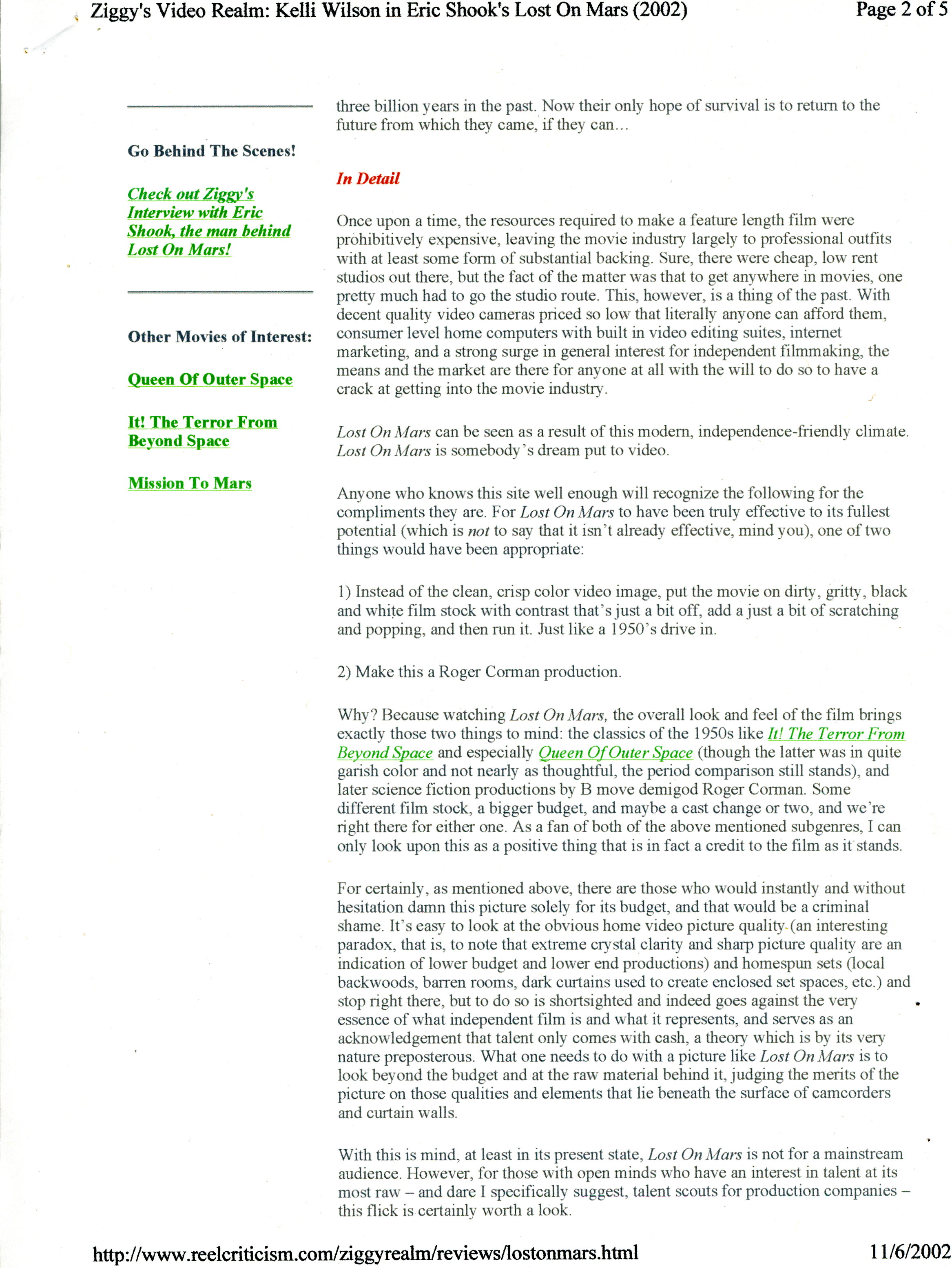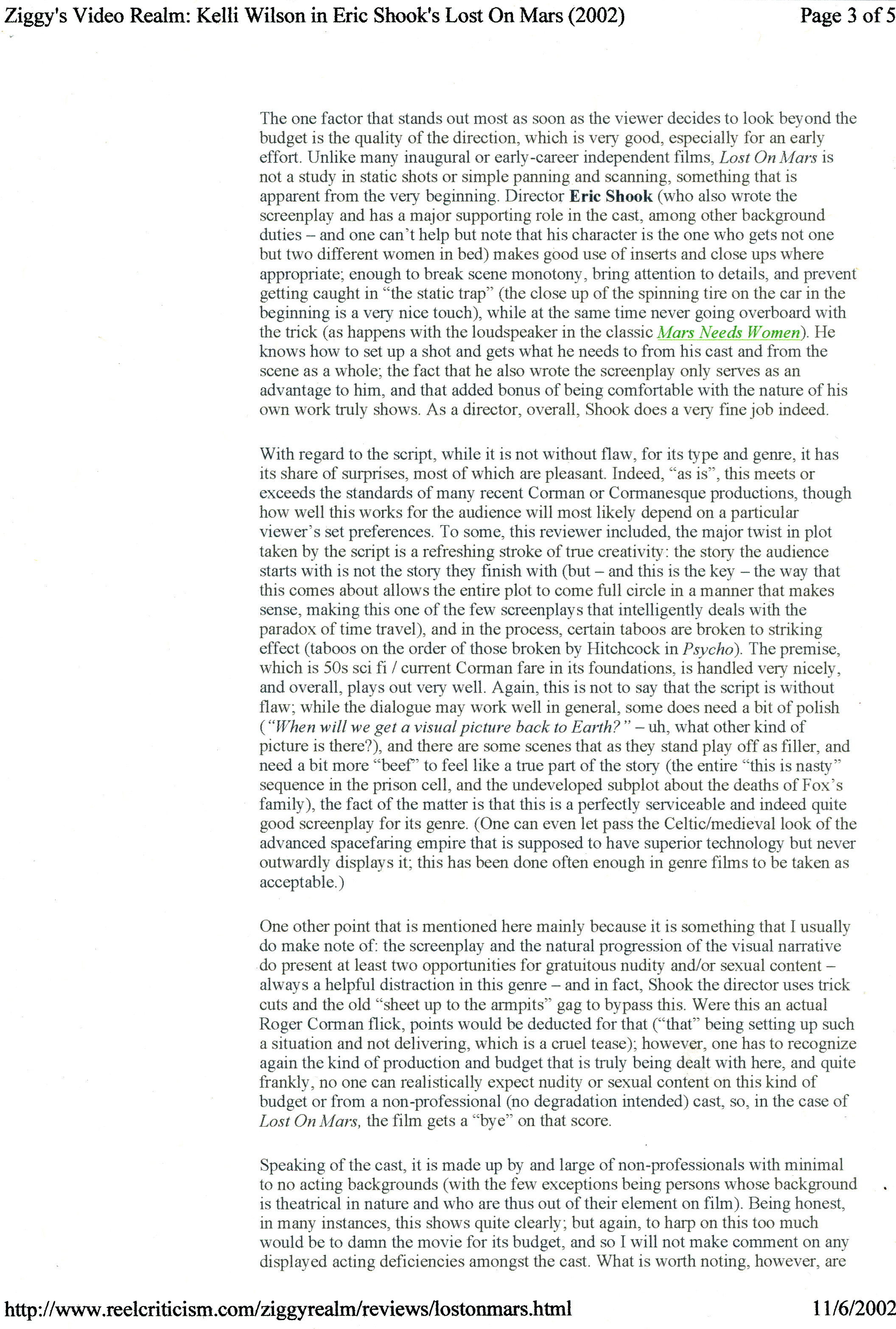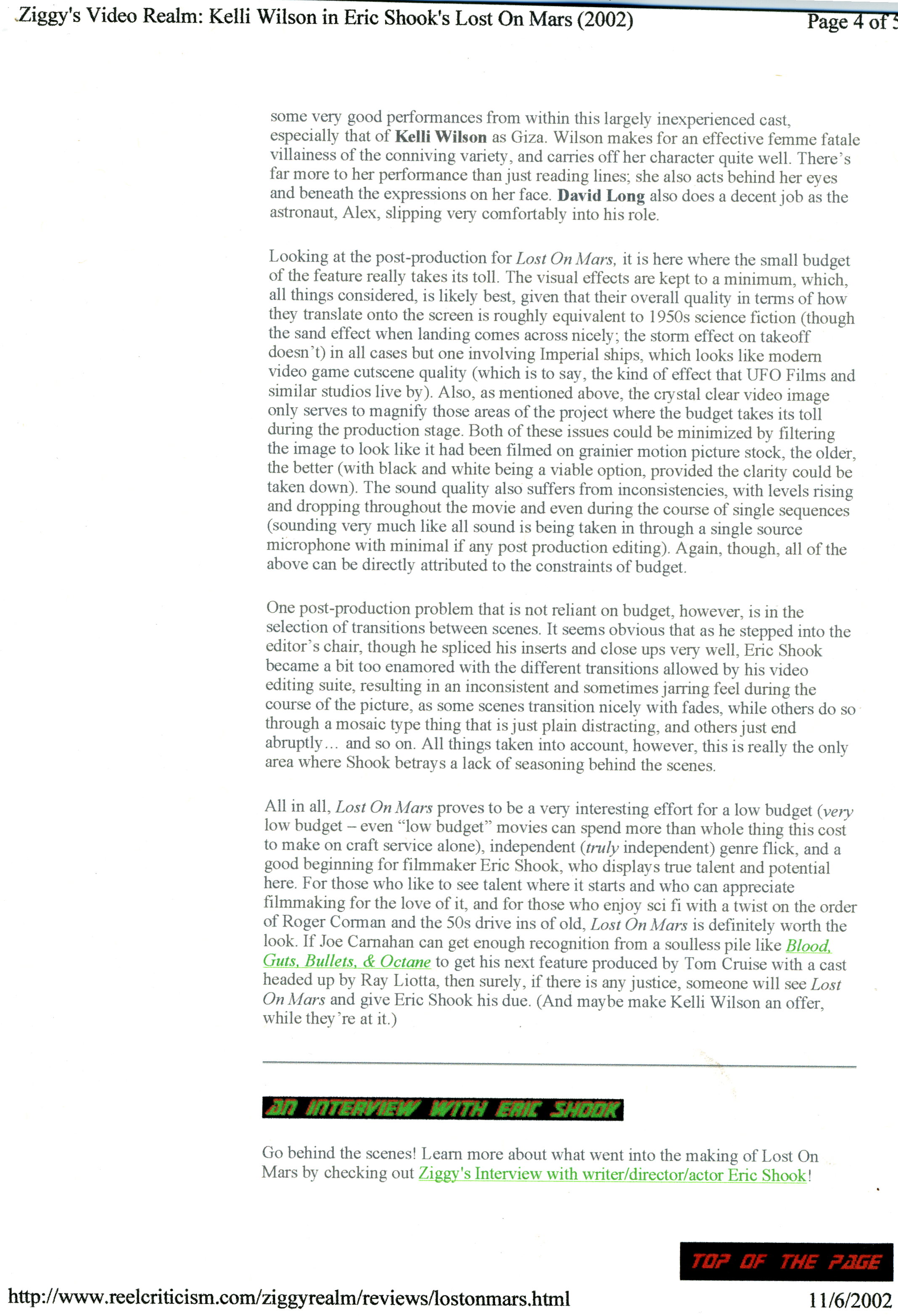 CAST OF LOST ON MARS : DAVID LONG, MEGAN GLOSSER, GRETCHEN MAXWELL, JULIA GOMMELL, KELLI WILSON, BRITTANY WISOVATY, JUSTIN HEMMING, AMBER DISTLER, ERIC SHOOK, MICHALE DWIGGINS, JOHN T. OERTLING AND BEVERLY RANKIN.